Reality Check on Rob's Details cover:
The best-selling issue from the Jan/Jun 2010 rate base period, this sexy cover sold 67,000 copies…33% more than their overall average for the statement. It also sold 14% more copies than the same time slot in 2009. I'm sure the 10th Anniversary sky bar didn't hurt the sale either.
According to ASME (American Society of Magazine Editors) copy, "
Details wanted to, in the words of photographer Norman Jean Roy, transform Pattinson from "teen-idol vampire boy into a more adult version of himself." To achieve that, creative director Rockwell Harwood decided to rent a gothic mansion outside of Los Angeles, hire several female models who were willing to spend an entire day naked and dress a 23-year-old British heartthrob in high-end designer clothing
."
source
via
KStewAngel
Some Details Outtakes in HQ - untagged that you might have missed.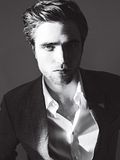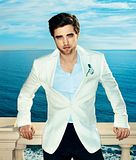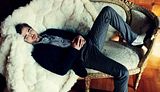 via
RobStenation