It's so nice to see them laughing. Aww. And oh!? Kristen's hand on Rob's thigh? YES!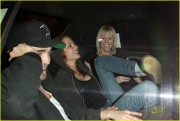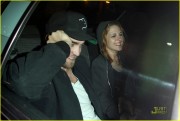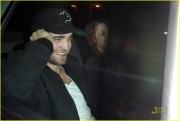 Robert Pattinson and Kristen Stewart share a hearty laugh as they pile in the back of a taxi in Beverly Hills on Sunday night (October 10).
The duo, who were out with a friend, grabbed a bite to eat at Marsuhisa Japanese restaurant.